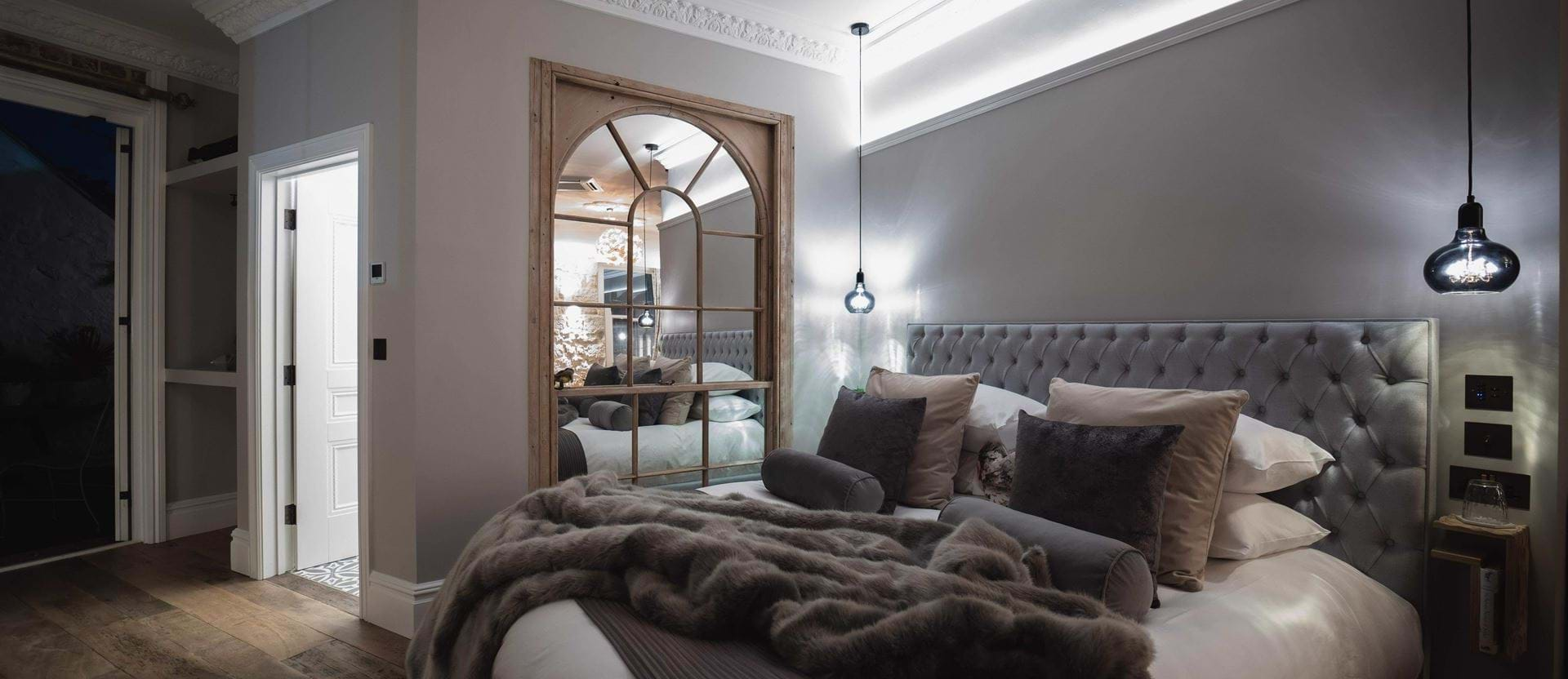 Project Background
The stunning, luxury boutique hotel, Host, located in St Ives Cornwall, celebrates the best of British craftsmanship, innovation and design. Featuring a wealth of British brands, it benefits from a sophisticated Rako lighting control system. 
Converted from a former bank, the building transformed into Host has been lovingly restored using traditional craftsmanship to create a collection of luxury suites and a cool cocktail bar in the heart of the town. Using the backdrop of this iconic granite building's high ceilings, overly large windows and stone walls, husband and wife team Rassie and Victoria Cloete created an aspirational destination for a relaxed and luxurious space, fusing exceptional local workmanship, high quality British manufactured finishes, decorative art and cutting-edge technology. 
"Host used to be an old bank trading up until May 2018 when it closed its doors," comments Victoria.  "There were two huge vaults we had to get removed in the old building, which was built in 1899.  We stripped back all the plasterboard and discovered beautiful stonework that is now exposed and restored to its former glory. The design aims to combine the vintage with the contemporary to give a warm, unique experience. It was also important for us to emphasise the architectural features of the building and to create a romantic feeling."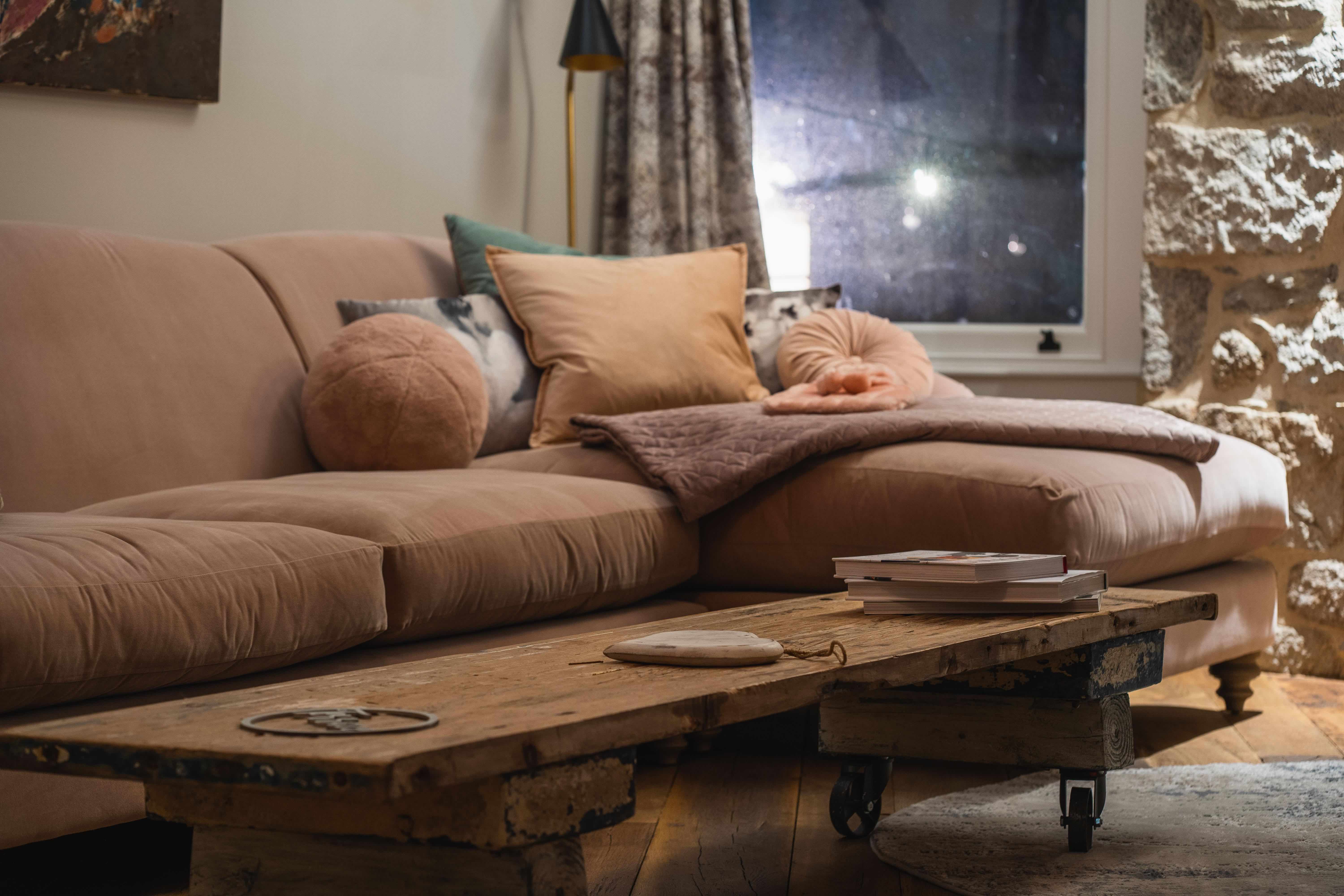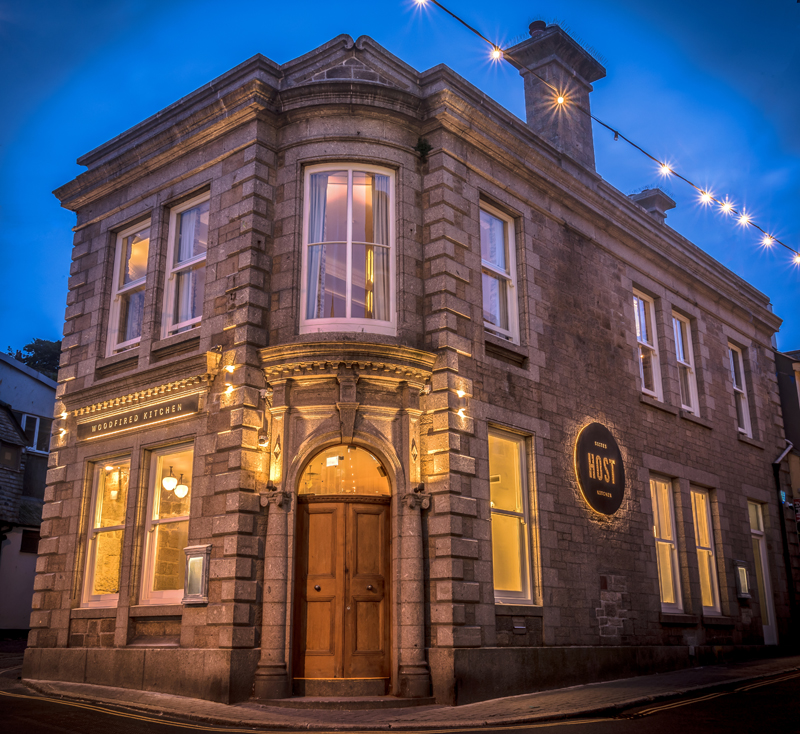 Favourite Features 
Controllable lighting helps create the varied tones, mood and layered atmospheres that resonate at Host.  At the heart of both design schemes is a Rako wired system offering flexible, scene-based control throughout the hotel.
Victoria explains why they chose Rako for the project, "Simply because we had heard it was the BEST and both ourselves and our guests really enjoy the ambience the lighting creates and the flexibility of the system."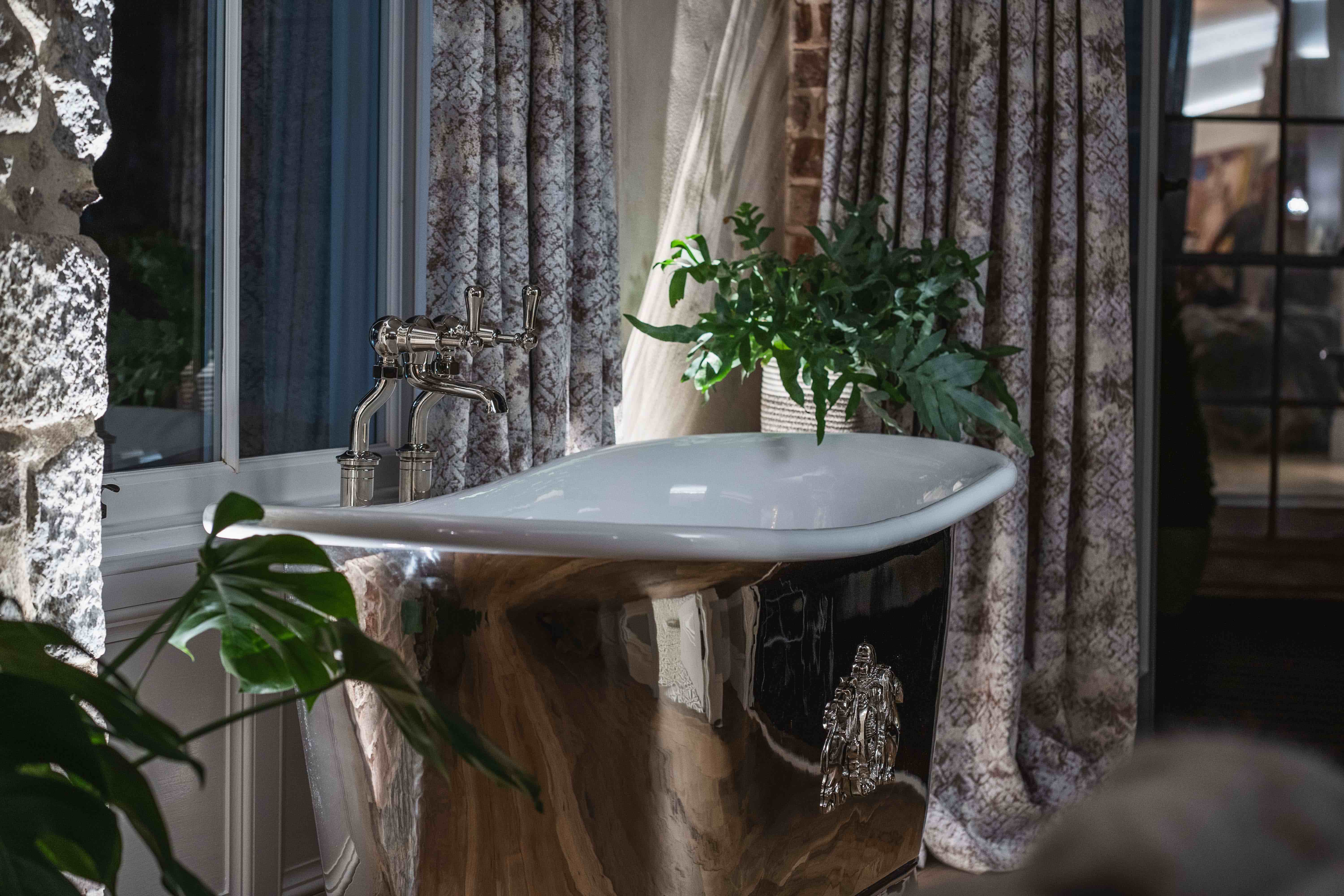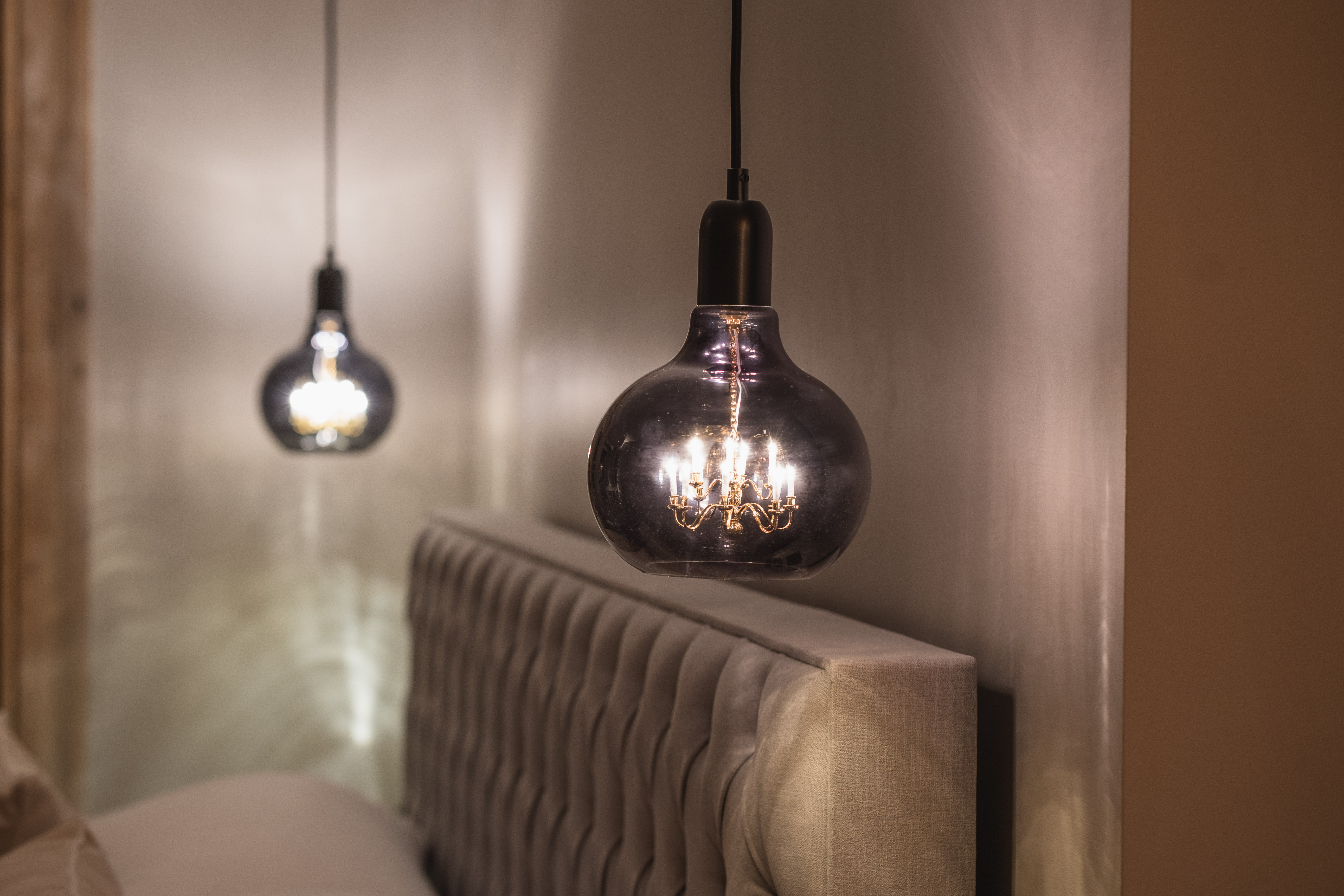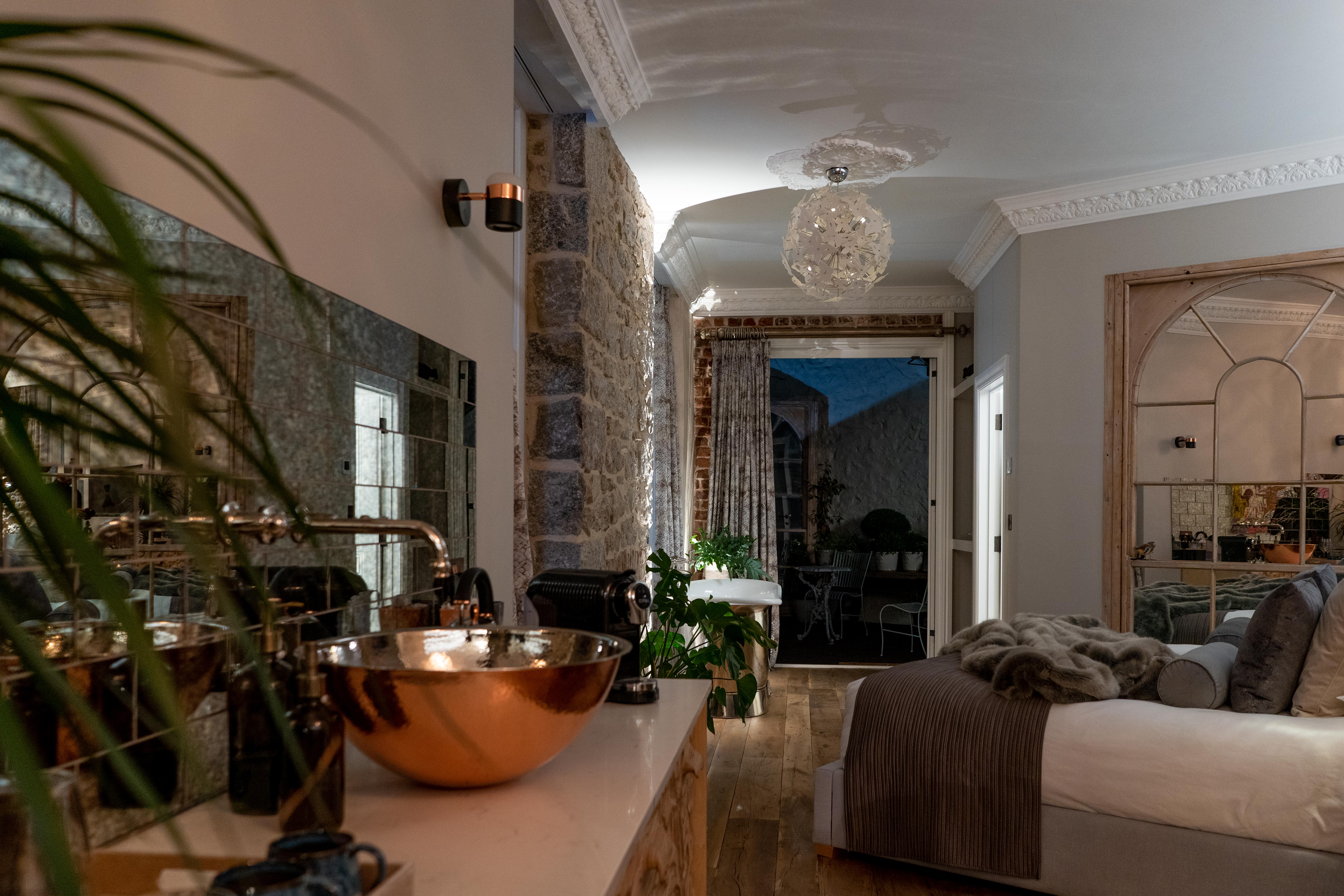 Owners comment
"We were completely new to this," says Victoria. "I myself left the UK in 2002 and lived abroad until 2018 when I returned with Rassie, my South African husband, to bring up our British children in this wonderful country.  We both come from a financial background and moved into hospitality as we wanted to offer people something special, something that we would enjoy ourselves. We have created something we are very proud of, and the lighting design controlled by Rako, is a huge part of that. It truly has been and is a labour of love!" 
Products used
The bedrooms feature Rako's WCM070 keypads, which have been fitted along with custom plates to match perfectly with the décor and other accessories within the rooms. Rako liaised with Bromleighs Ltd who provided the blank plates to ensure a seamless appearance between the products.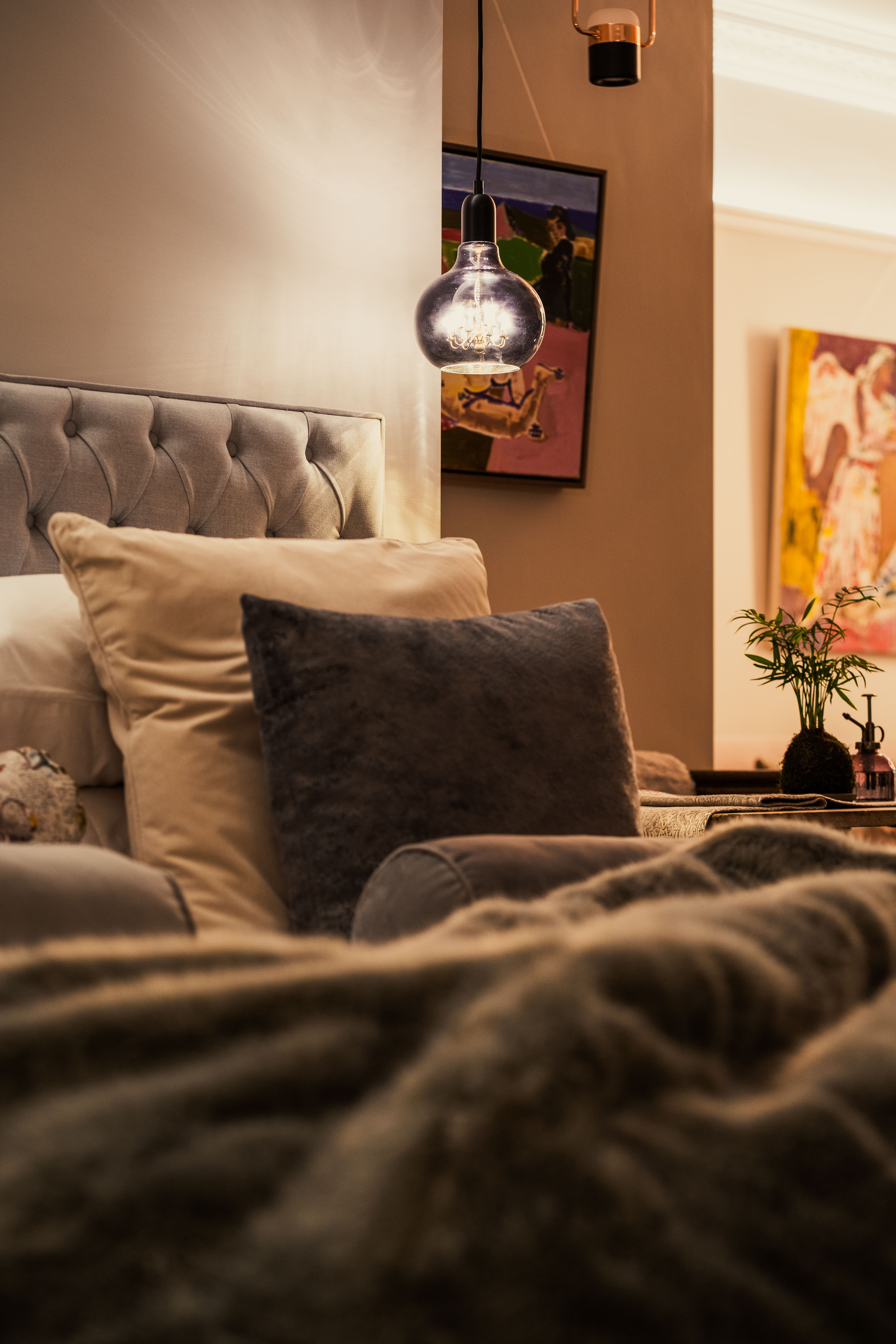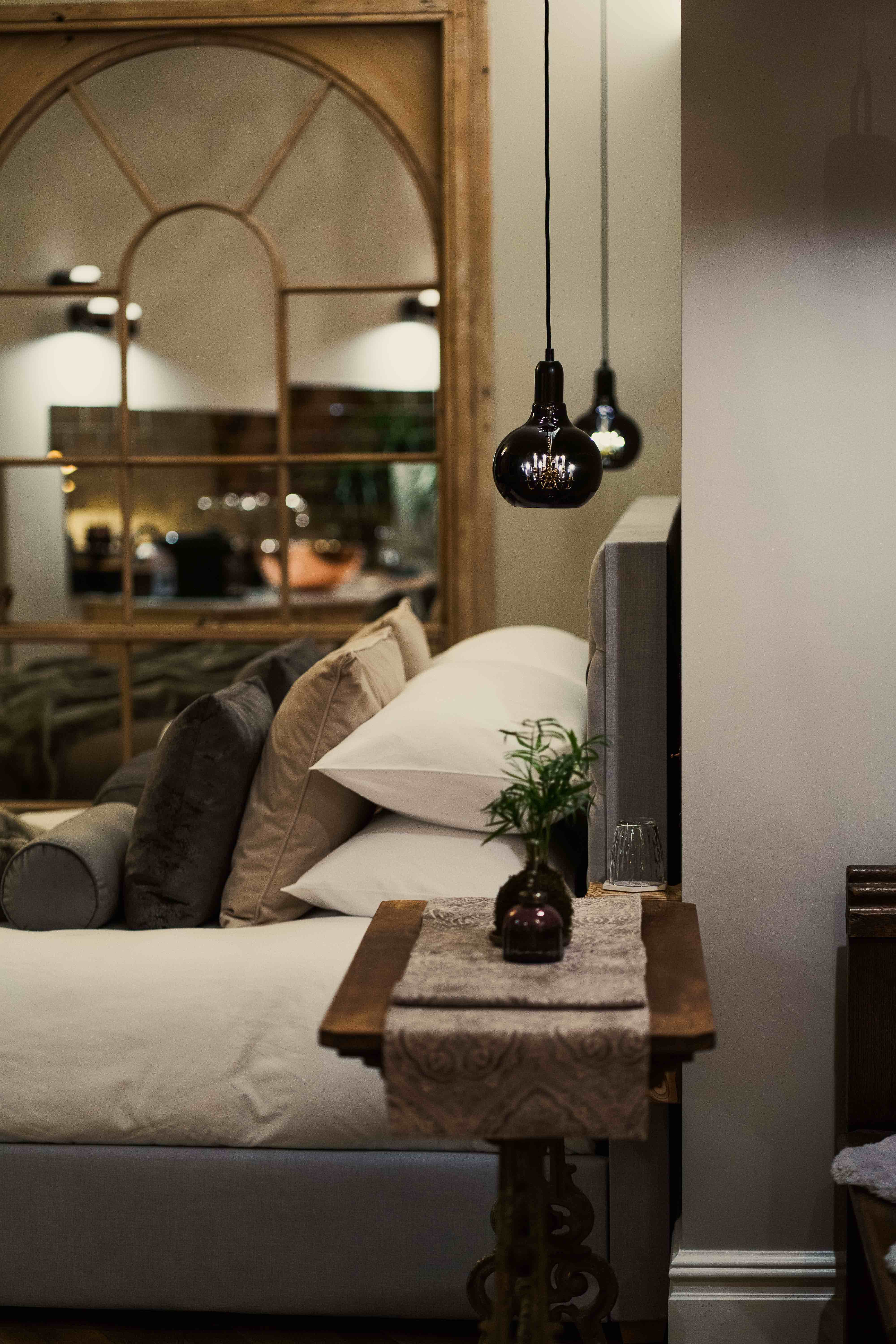 Categories
Hospitality, Commercial, Historical