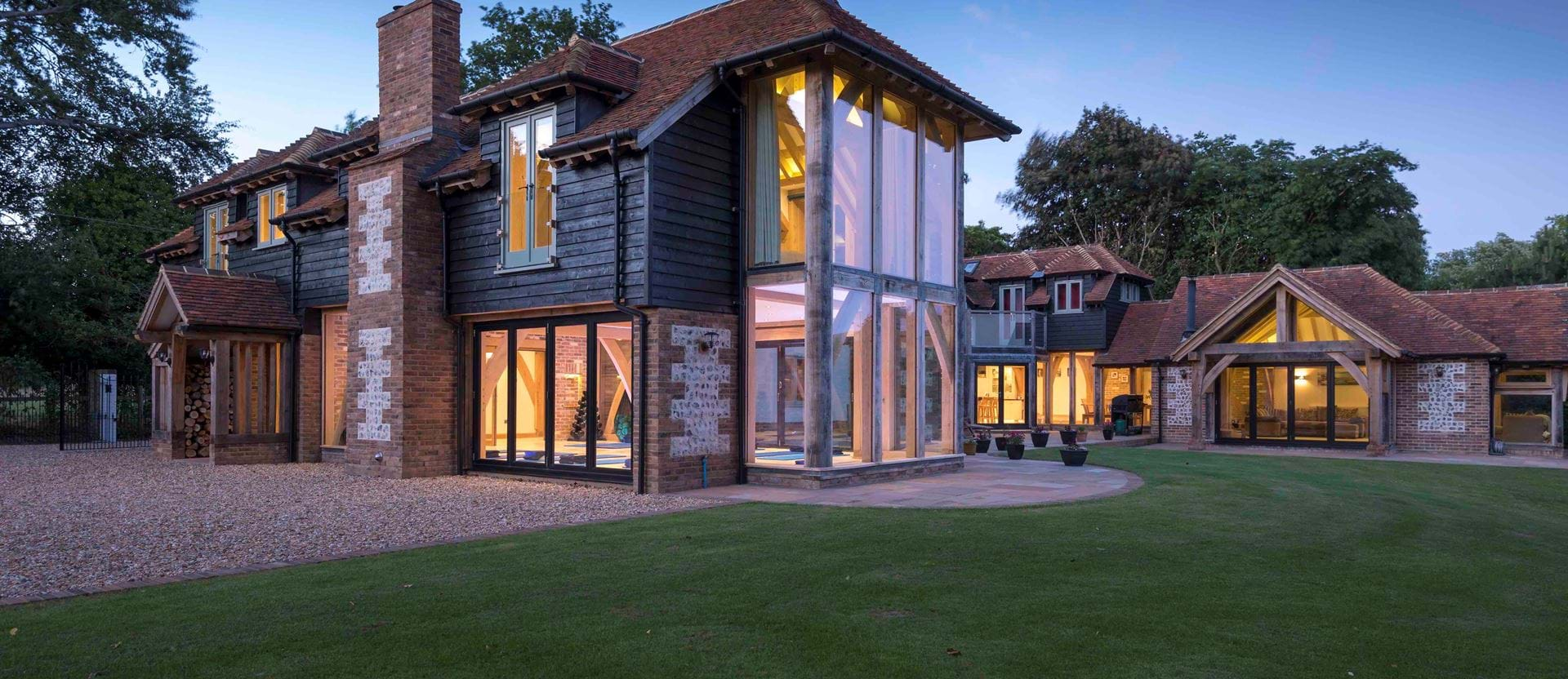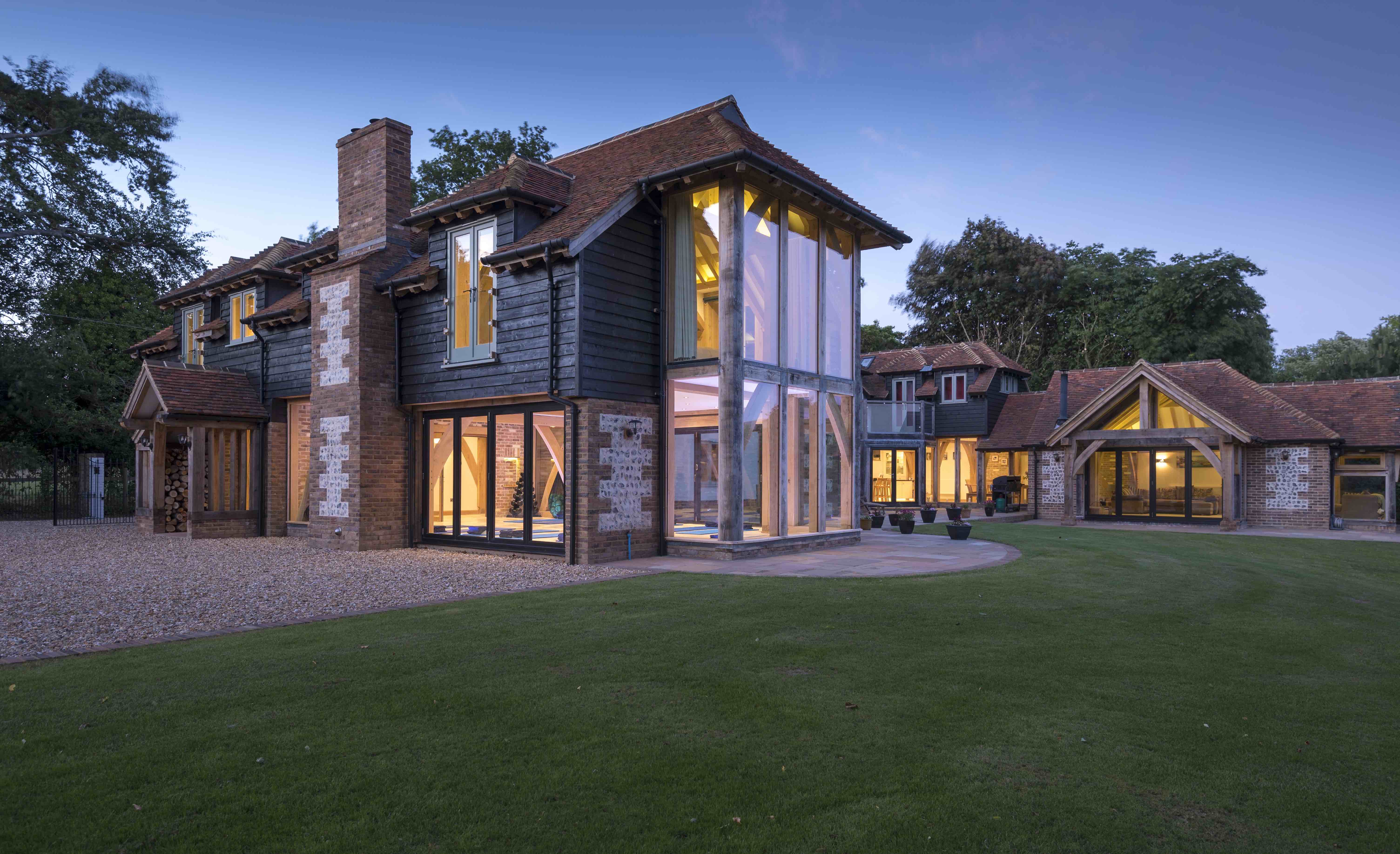 Project background
A recently renovated cottage in Sandwich, Kent has highlighted the versatility of the Rako lighting controls range by deploying a hybrid wired and wireless solution capable of working seamlessly and flawlessly across the home.
Reams Cottage is a beautiful oak frame home which has been updated in two phases. The first phase has involved the renovation of the existing building whilst the second phase has seen the construction of a new extension to the property. This challenging project required a successful marriage and integration of the existing structure with the new extension to create a unifying effect. 
Phase One
For this first phase homeowner, Stuart Irwin, commissioned an experienced electrical contractor to install Rako's wireless controls as the solution, since they could be fitted where required without the need to damage the existing fabric of the building. The Rako keypads the homeowners have selected blend perfectly with the décor of the building whilst also demonstrating very personal touches. For example, custom engraved buttons on the kitchen keypad relate to food and cooking such as 'chopping', 'souffle', 'grazing' and 'cup of tea', creating a different ambience for each setting.
"We needed to consider the lighting and controls very carefully for the first phase of the project," comments Stuart. "We knew we had to be sympathetic to the existing building but also needed a reliable control system with the flexibility and easy operation that the client wanted. With its robust wireless performance and high degree of customisation, Rako proved the perfect choice."   
Phase Two
The second phase posed different challenges. The new two-storey extension needed to connect to the existing structure, which meant the whole end brick wall required removal and replacement with a solid oak frame all whilst ensuring the existing roof stayed in place. The homeowner originally wanted a mostly brick extension that featured oak elements but as the design began taking shape, they decided that a full oak frame was their preferred choice.
For this part of the project, Stuart fitted a Rako wired system which gave even greater flexibility during the design stage. The double storey extension added an open-plan master bedroom suite to the upper storey and a multi-purpose games and entertainment space on the ground floor with both areas benefiting from the stunning views looking out at open countryside. As with the original building, Stuart installed custom engraved keypads, which featured unique mood settings. On the ground floor, there are settings called 'eco studio', 'ping pong' and 'party', ready to set the lighting mood perfectly for games night and in the master suite the settings include 'dressing', 'reading' and 'dreams'. As well as the lighting, Rako has been utilised to control the automated operation of the Silent Gliss curtains and blinds. Rako offers native control of Silent Gliss automated blinds and curtain tracks as the integration and control technology is embedded within the Rako HUB.
Client Testimony 
"We've always liked the way a Rako system operates, simply and effectively. At Reams Cottage, we knew it would work 100%, in spite of the challenges we faced. We could also rely on great customer support from their extremely knowledgeable team to deal with all the nuances and complexities that arise. All in all, everything's worked really well and we are delighted with the lighting design and its implementation."
- Stuart 
Categories
Residential, Hospitality