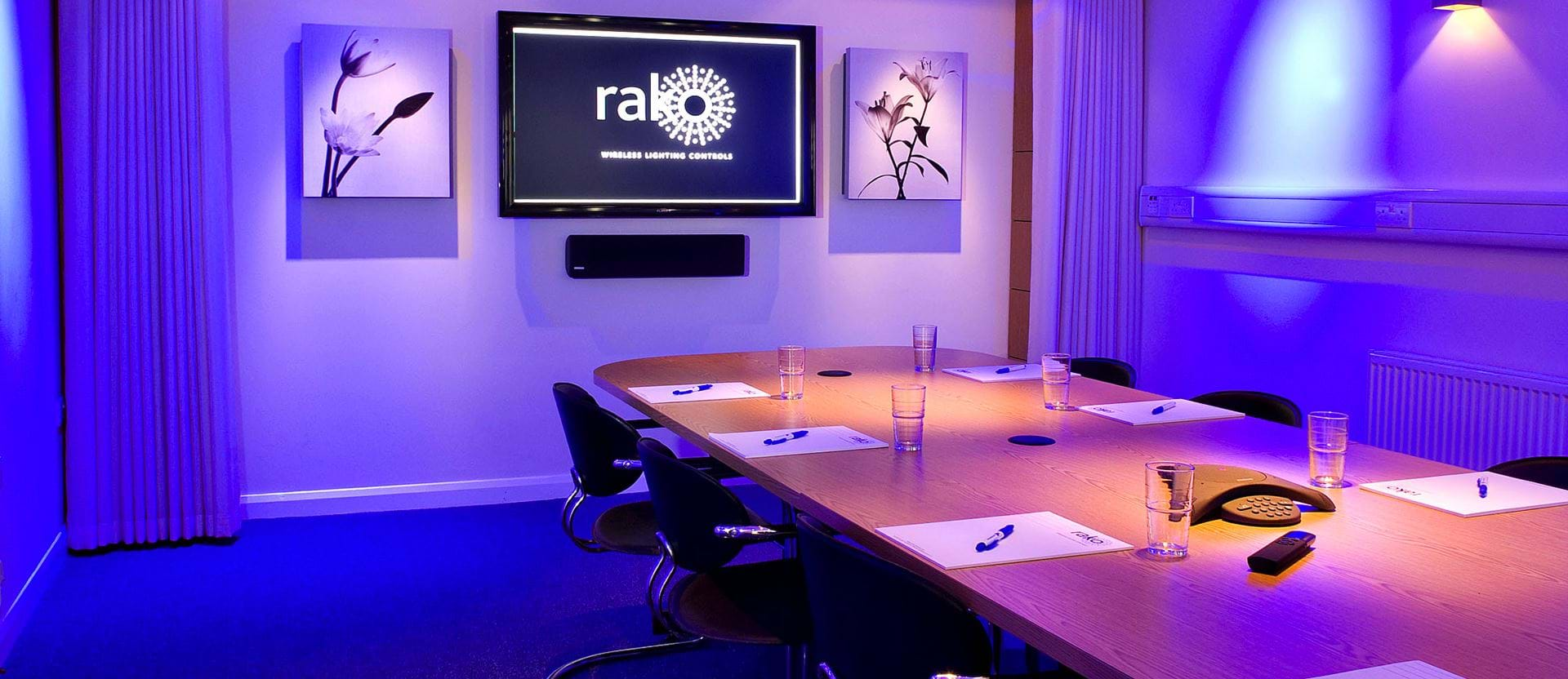 At Rako we run a number of training courses for Dealers & Installers throughout the year. There are two courses available; a Foundation course which is an 'Introduction to Lighting Controls' and an Advanced course that covers the Rako wired system and programming. 
Additional information
Courses are held regularly at Rako's head office in Rochester, Kent with additional courses offered at our offices near Manchester
Courses are free of charge
Each course runs for a single full day, starting at 10:00am and finishing at 4:00pm
Lunch & refreshments are provided – special dietary requirements can be catered for upon request
The advanced course is specifically aimed at installers with previous Rako programming knowledge and the completion of the Rako "Introduction to Lighting Controls" course is highly recommended.
Free on-site parking
Please note that a laptop is required for the advanced course
Each course is awarded three CEDIA CEU points
Dedicated training can be arranged for large groups
For more information or to book a course, please contact: training@rakocontrols.com
Foundation course
Different lighting types/loads, including Tungsten, Low voltage transformers, fluorescents and LEDs
Uses of lighting control - Home cinema, multi-room, garden
Run through of Rako dimming products - dimmers, wall plates, av interfaces
Programming a single room with RASOFT - including setting up a RAVIR
Overview of RASOFT programming - addressing a whole house (what you need to consider)
Introduction to RAK4 dimming rack system - installation, configuration, setup and programming (RAK4 installs always require RASOFT software)
Programming of a time clock - RASOFT setup of Events and Macros
Programming of RACUB modules - Different RASOFT configurations for different types of screen, curtain and blind motors
Advanced course
(Please note that a laptop is required for the advanced course)
Update on lighting load types and control method
Refresher on Wireless system addressing and configuration
Wired system design and installation options
Wired system programming via Ethernet bridge
Combining Wired and Wireless systems to create Hybrid systems
Audio Visual system interfacing, using infrared and RS232 control
Configuring Ethernet bridges for iPhone/iPad control
New product update
Prerequisite video
Watch our prerequisite training video and find out what you can expect from the Rako Foundation course.