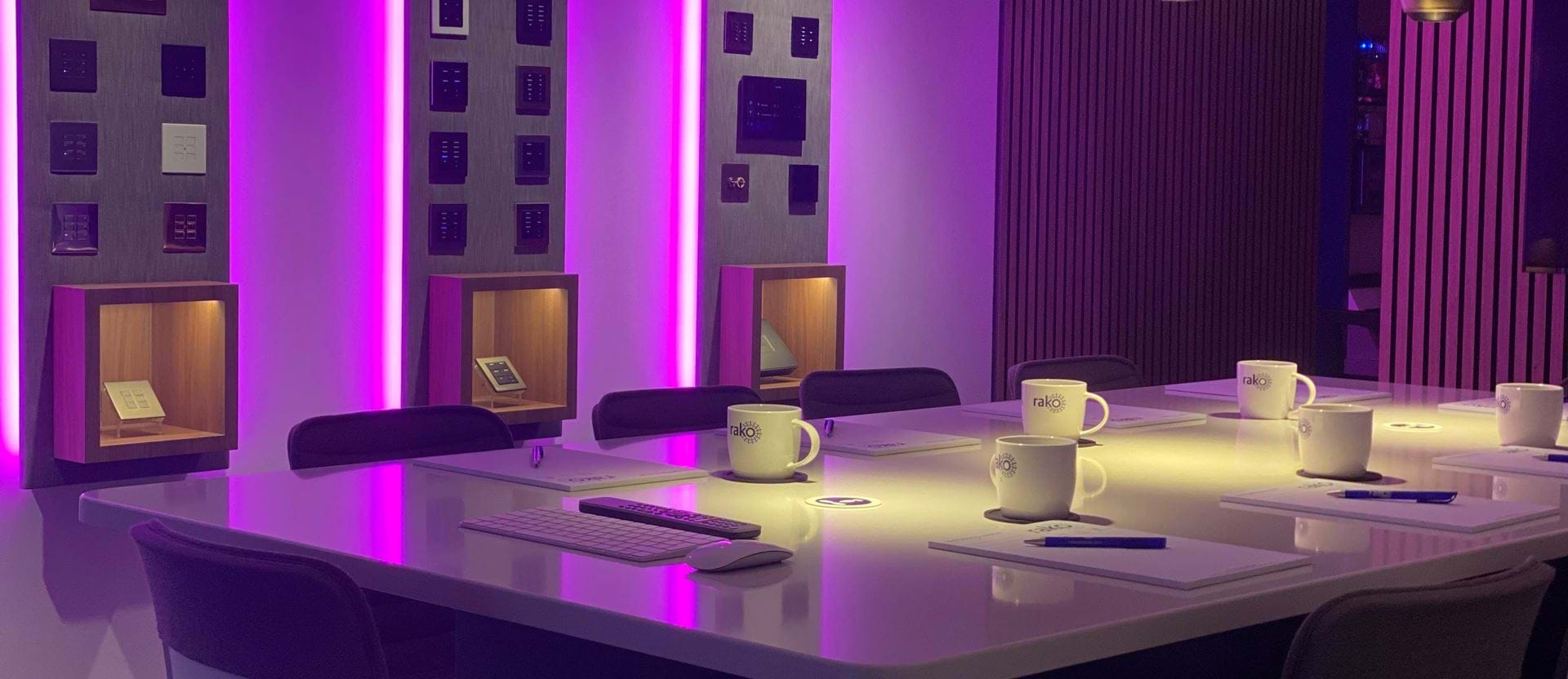 At Rako we run a number of training courses for Dealers & Installers throughout the year. There are two courses available; a Foundation course which is an 'Introduction to Lighting Controls' and an Advanced course that covers the Rako wired system and programming. 
Additional information
Courses are held regularly at Rako's head office in Rochester, Kent
Courses are free of charge
Each course runs for a single full day, starting at 10:00am and finishing at 4:00pm
Lunch & refreshments are provided – special dietary requirements can be catered for upon request
The advanced course is specifically aimed at installers with previous Rako programming knowledge and the completion of the Rako "Introduction to Lighting Controls" course is highly recommended.
Free on-site parking
Please note that a laptop is required for the advanced course
Each course is awarded three CEDIA CEU points
Dedicated training can be arranged for large groups
To request a booking, please complete this form 
For any other Training enquiries please contact: training@rakocontrols.com
Foundation course
Company history
Rako philosophy (What is a scene, simplify control)
Where can Rako be used and examples - Home cinema, multi-room, garden
Types of control/dimming
Rako product range
Wireless explained (WiFi + RF)
Keypads (Wired + Wireless)
Wiring of products and example systems
Accessories (PIRs etc.)

Rako addressing structure
Advanced course - Please note that a laptop is required for the advanced course
The "Theory" of Rako as an addressed based modular system
Creating a project file and connecting to communication devices
Addressing wireless dimmers
Setting Scenes and basic keypad (RCM) programming
Wired system initial set up (adding RAK-LINK, WCMs to wired network)
Programming of RNCs/WCMs to achieve multi-room control
Combining Wired and Wireless systems to create Hybrid systems
Mapping RAK-LINK/RxLINK to address RAK dimmers (RAK4/RAK8)
Configure the Bridge/HUB to give App control
Time based Hub features
Conditional Hub features