WK-PIR
Ceiling mounted occupancy sensor with built in smart, time conditional features and light sensing.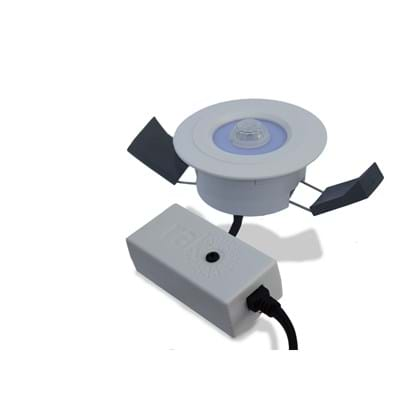 The WK-PIR motion detector allows Rako wired commands to be transmitted automatically when sensing movement.  Providing a highly sensitive motion detection over a large area. 
Presented in a discrete and aesthetically improved design, a 48mm diameter ceiling cutout is required.  For mounting, it is held in place with internal metal clips, no fixing screws are required.
This product may require some of the following additional items. Please contact the Rako support team for advice and guidance.